Travel Agents
Information for Travel Agencies
At Ciao Tours, we love to plan tours of Italy for small groups and individuals! Our personalized approach to developing tours makes it possible for us to create a tour that is perfect for your client.
One of the reasons for the popularity of our tours is that they give tourists a chance to travel through Italy in the way that locals do. Ciao representatives in Italy are only ever a phone call away should our clients ever require assistance. Otherwise, we gently oversee our tours from the background.
Ciao's North American Sales office will help you and your clients plan a tour of Italy that will suit everyone's budget. Once your clients arrive in Italy, the Ciao Tours Operation Office (based in Siena, Italy) will follow the tour's progress and be available for any and all client needs.
The one quality that makes Ciao Tours different from our competitors is that we are partly owned and operated by Italians. Our representatives in Italy are also owners of Ciao Tours and have a vested interest in making sure your clients are pleased with all aspects of the tour.
In addition to planning tours of Italy on behalf of you and your clients, we encourage travel agents to bring us ideas for trips they wish to host. We have a great deal of experience hosting unique and authentic tours of Italy and are willing to work with our travel partners to make your clients' tours of Italy unqualified successes.
Our passion for Italy has remained constant for the last 18 years, and we are still discovering new and interesting places, activities, and accommodations for our repeat clients and new clients as we have created and protected valuable relationships with our travel industry partners. We believe in the "TEAM EFFORT" approach to tour planning, which brings the greatest benefit to those adventurous travelers who wish to experience the real Italy.
Testimonials from our travel agency partners
Hello Arlene, I have had a chance to chat with everyone in the group since they've returned.
These are general comments from everyone as all agreed that everything about the trip was superb.
First of all, they really loved your very professional ticket and itinerary booklet. Everyone commented on how unusual it is these days to receive nicely presented information. So often tickets are just e docs now, and it's nice to have something a little more substantial to refer to. They liked the extra details in the booklet, especially info about the electricity and internet services available as none of them had travelled here before.
We all agreed that we could not have had a better little hotel that the one you booked us in. We enjoyed the family owners, and we loved their breakfasts! They were kind enough to have all our rooms ready early so we could check in immediately, and their son carried our bags up the stairs. Every one of us had a different room, so we all eagerly went to each other's room to check them out. My room mate and I particularly liked ours. It was a very small room, but we had the cutest little balcony to sit on for our morning cappucino. The rooms were clean and the bathrooms modern. Everyone was very happy. the property was located in a very convenient spot, and even though there are lots of twists and turns in the footpaths, we all managed to find our way around easily. it was an excellent experience here. Everyone thanks you for the wine. They were all different bottles, and we actually had some left over for the cruise. So we took it onboard, and toasted on our cabin balconies as we sailed past St mark's Square. That was a lovely memory!
The gondola ride was a great experience for first timers. Between us all I think we took over 500 photos in that 1/2 hour! It was nice to go along some canals that were less travelled and busy and gave us a good idea of the kind of atmoshpere we would experience in the next few days.
The private walking tour of Venice was the highlight of the trip for everyone. Silvana was a wonderful guide. She speaks perfect English and explained the customs, and all about life in Venice. she explained the history of the city and gave us all sorts of interesting information about the city. All of us enjoyed her tour and we were happy that we met her in the beginning of the trip. She took us over to St marks Square and wanted us there for 12 noon to see the Basilica illuminations, but unfortunately it didn't happen because of the death of a VIP in the city. she had another appointment and had to leave, but suggested she come back a few hours later to go into the cathedral and do a full tour of the building. We all eagerly accepted the offer, and she gave us a very informative tour. We all aprreciated her wealth of knowledge and her love of the city. she certainly went above and beyond for us.
So overall, an excellent trip! As you can imagine, we all were glad we were staying on the island. Very convenient, and you just get the feel for the city much better.
Thanks again for your expertise and your enthusiasm for my small group. You made me look very good!
Kelsey Janssen, Expedia Cruise Ship Centres, Duncan, BC
YES I did and I received a GLOWING, AMAZING review about Ciao tours. He LOVED you guys, you were AMAZING and went above and beyond in every way. My client could not stop raving about everyone he encountered from your company and I will DEFINITELY be booking with you again in the future and I have told everyone in the office about it so you will probably be seeing some more Crowfoot AMA bookings. Thank you to you and everyone for taking such fantastic care of my clients. The fact that the tour guide went WITH my client to the police station to translate and help them out when things got stolen from their luggage (which was an upsetting time for them) was so impressive to me. I really can't thank you enough!
Sara Woods, AMA Travel Calgary Crowfoot
My clients just returned from Italy raving about their experience with Ciao Tours. You and your staff did a great job! Over the past 14 years of working together, Ciao Tours always provide exceptional service to my clients.
Kathy Holmes, Manager, Uniglobe Baker Street Travel, Cranbrook, BC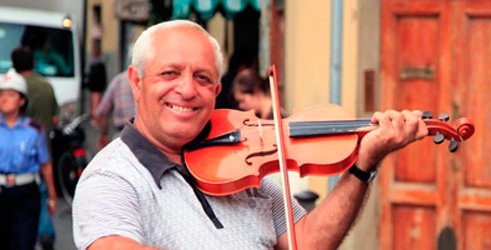 I wanted to let you know that once again you and your team have provided my clients with a trip of a lifetime to Italy. Ciao Tours continuously provide outstanding and professional service to my clients. Keep up the great work!!
Bob Christie, Manager, AMA Crowfoot Centre, Calgary, AB
As discussed I have talked to my clients, about their recent travels to Italy and they noted that they had a trip of a lifetime. Once again thank you to yourself and your team for making their experience in Italy out of this world. In particular he raved about the personal touches in Italy that made their experience so memorable. A big thank you for to all the drivers and guides who represented their country in a grand way. The Father noted that their guide in Florence was outstanding.
One other important note is that he also commented on how excellent of a reputation that Ciao Tours has in Italy. It is great to know that Ciao Tours offers an exemplary service and I look forward to recommending them to my clients.
Thank you Arlene to you and your team.
Mark Love, Custom Travel Solutions, Canmore, AB
I just wanted to drop you a quick note to let you know that i have spoken to my clients, Jim & Linda Lamb, about their recent trip to Italy. They had a great time, were able to see what they wanted plus more. They were very pleased with your services and said their guide in Venice was "awesome". I want to personally thank you for helping give them a "trip of a lifetime". I appreciated your time and patience as we were planning everything and I (as well as the Lamb's) will certainly recommend your company to anyone looking for tours of Italy. Many thanks!
Bev Moess, Tier One Travel, SK
Efficient, detailed Excellence in Customer service. Ciao Tours will make you look good to your clients EVERY time! Thank you so much Arlene for another fantastic job, my clients loved their customized itinerary and personal.
Maureen Sokolvsky, Tier One Travel, Calgary, AB