Top 10 Places to Visit in Italy
Ten Places You Must See in Italy
#10 - Region of Umbria (L'Umbria)
The Region of Umbria is the lovely, land-locked area in the heart of Italy bordering Tuscany. A rolling landscape dotted with chestnut trees, olive groves, and wineries it is sure to delight the senses. Its history is vibrant with both art and religion and is home to numerous Saints, the most famous being St. Francis and St. Valentine.
#9 - Region of Apulia (La Puglia)
The Region of Apulia is located in the South-Eastern part of the peninsula and is the gateway to Greece. With stunning views and surrounded by water as it is, Italy's "heel" is a place for peace and tranquility away from the busy-ness of the rest of Italy. It was once part of Greater Greece and contains a rich history of archaeological artifacts. Although it is a less traveled region we love it because it offers a perfect balance of history, relaxation, unique architecture, agricultural landscapes and seaside.
#8 - Cinque Terre & the Ligurian Coast (Cinque Terre e La Liguria)
Known for its rugged landscape and flora the quaint towns that make up the Cinque Terre is an area not to be missed. Literally meaning the Five Lands, this area is composed of five ancient fishing villages that are connected by walking paths. The area can be explored by foot or boat. Along the paths there are many breath-taking views and chances for photo ops.
#7 - Milan & Lake Como (Milano e Lago di Como)
Located in the Lombardy Region, this is the financial and Industrial powerhouse of Italy and is home to world-class fashion or, as it is known in Italian, la moda. This is a large and dynamic city of approx 1.5 million inhabitants. Nearby is charming Lago di Como, a lake resort town which borders Switzerland, and is a good antidote after days spent in the city shopping and sight-seeing.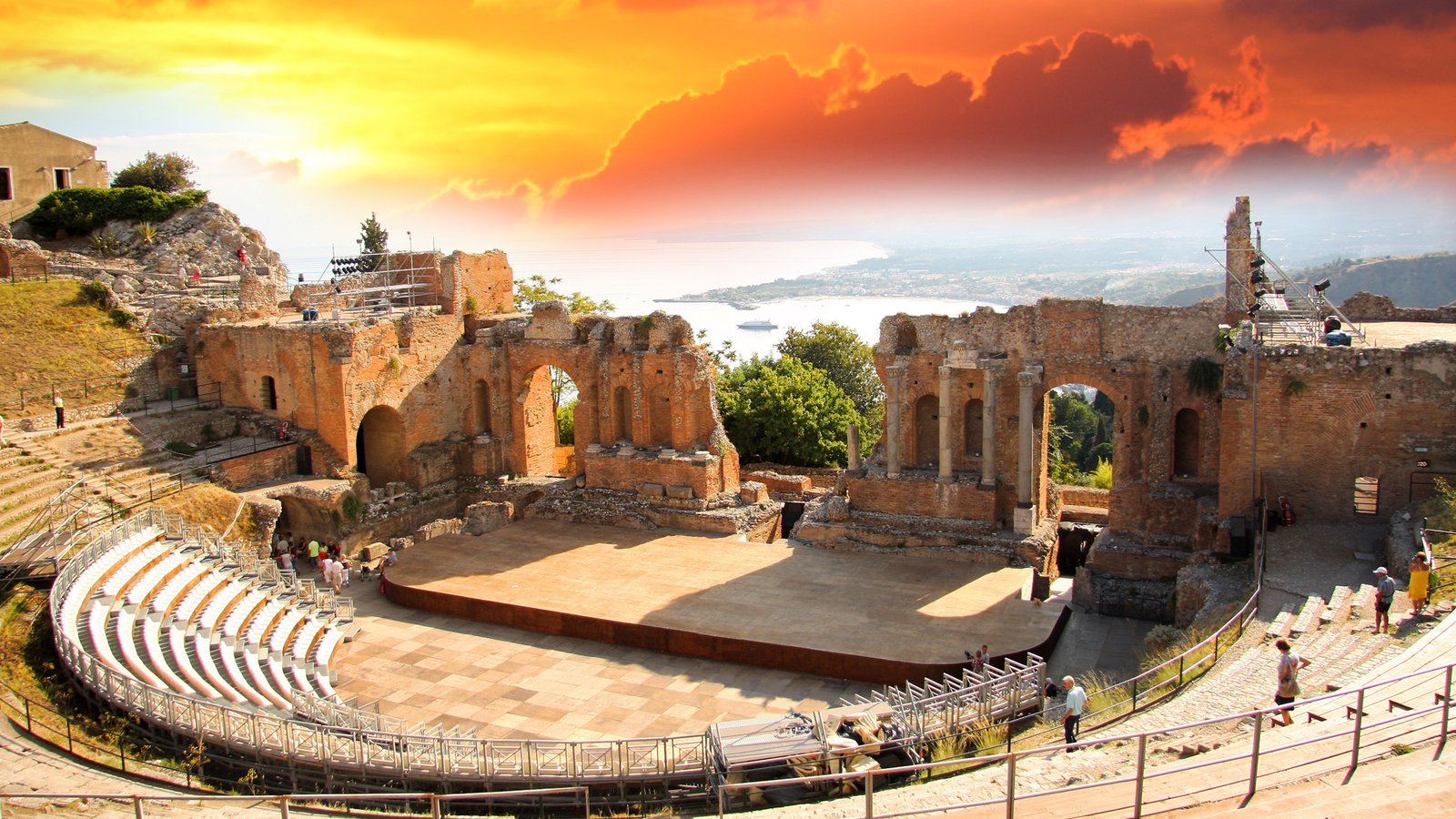 #6 - Island of Sicily (La Sicilia)
The jewel of the South: Sicily and its ancient towns have seen many conquests. Greek, Roman and Arab Empires once dominated this area and Arabic and Greek influences are still highly visible today in both everyday culture and its people, therefore its customs and traditions are very different from that of mainland Italy. The people, like the region, are friendly and hospitable. Ancient ruins and well preserved archaeological sights, bustling cities, quiet countryside, crystal clear waters, miles of beaches, citrus groves, and a slower pace make this area a great place to relax and explore a different side of Italy.
#5 - Amalfi Coast (La Costieria Amalfitana)
This coast is deemed a Unesco World Heritage Site and is known for its rugged landscapes, beautiful vistas, turquoise waters and picturesque cliff side towns. Located in the Campagnia Region and on the Sorrentine Peninsula it is one hour west of Naples, with Sorrento and Pompeii just to the North. Another popular attraction is a visit to the nearby Island of Capri.
#4 - Venice (Venezia)
Located in the North East corner of Italy this floating city is as unique as places get. Known as La Serinissima, The Serene Republic, Venetians created this lagoon in an effort to escape barbarians. Since no vehicles are allowed in the lagoon, one must walk or take water transportation down the numerous canals. Connected by bridges, Venice is a delightful maze of crumbling buildings and artwork.
#3 - Florence (Firenze)
The birthplace of the Renaissance, Florence was the home of many famed artists, poets and scientists of this period such as Da Vinci, Michelangelo, Raffelo, Donatello, Botticelli, Giotto, Brunelleschi, Dante, Petrarca and Galileo to name a few. Florence is the capital of the Tuscan region, and although is smaller than Rome and Milan, it has a majestic and famous history, making it one of Italy's most visited places. This centre is best discovered on foot and can take days to explore, from its numerous museums, hundreds of churches, artwork and architecture. It arguably houses the best collection of masterpieces and artwork anywhere.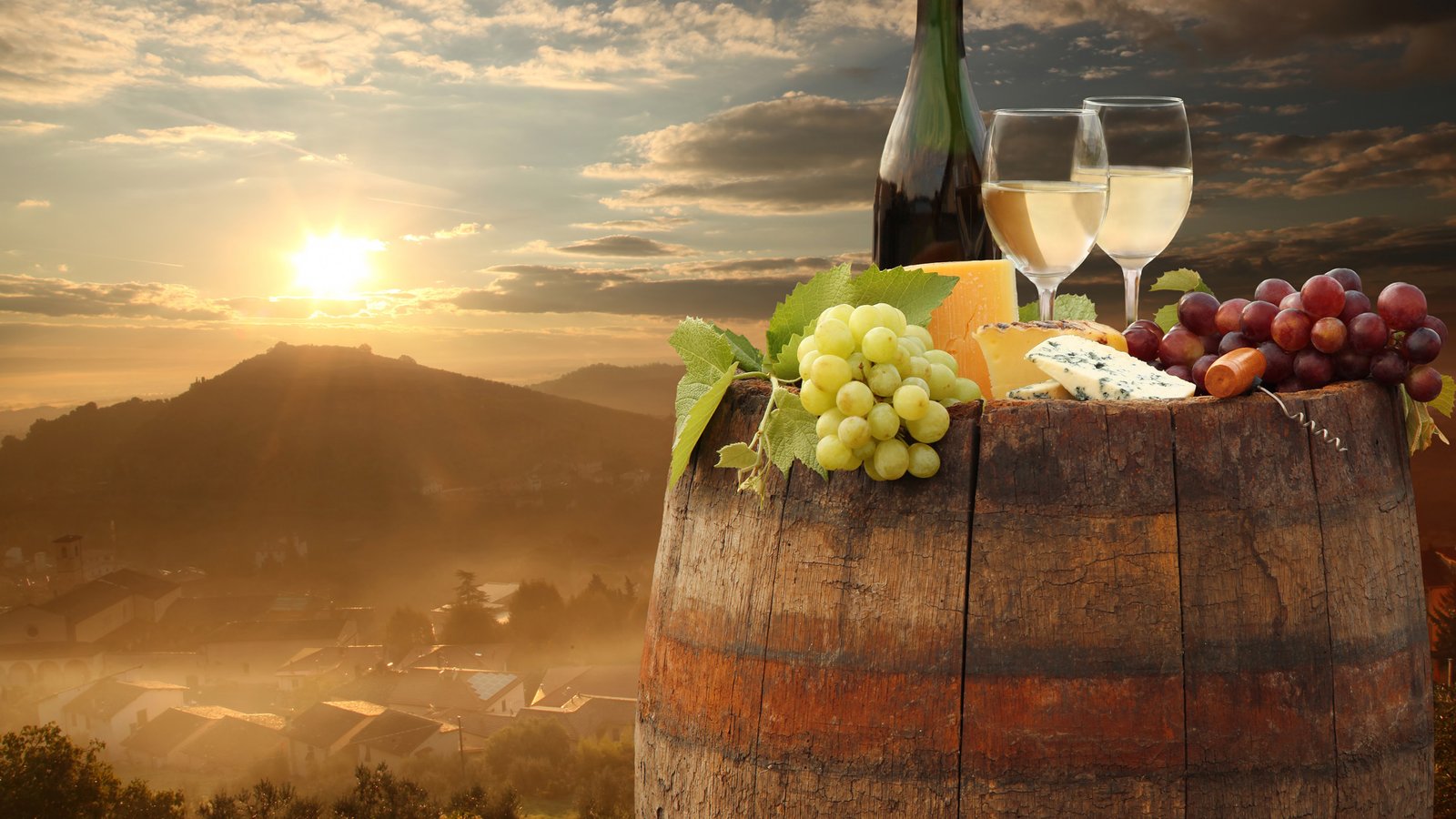 #2 - Region of Tuscany (La Toscana)
The Tuscan landscape of rolling hills, olive groves, wineries, cypress trees, and fortressed towns is known the world over. Its people are open and inviting, and it is a favorite place for travelers to flock to and discover time and time again. It offers beauty, history and culture with the perfect balance of town and country. It was once a political and economic powerhouse made up of independent city states, the two largest being Florence and Siena. Before this the Etruscans dominated the area before being conquered by the Romans. Today the area's main fame comes from agriculture: renowned wines, olive oils, Pecorino (cheese made from goats milk), beef, honey and tobacco for Tuscan Cigars. Many visit this area to learn the secrets of Italian cooking and wine production.
#1 - Rome (Roma)
Also known as the Eternal City, Rome is the capital of Italy. Headquarters of the original Roman Empire; Rome is the quintessential Italian city. Home to approximately 3.5 million people, Rome is a unique metropolis where cultures and eras clash. Crammed with buildings both new and ancient, the colorful past of the city reverberates through its people. The hubbub of daily life is enjoyed by tourists and locals alike and the traffic is astonishing.