Our Team
Meet the Faces of Ciao Tours
Arlene Schroh - Director (Calgary, Canada)
Thank you for choosing Ciao Tours for your next Italian vacation. As one of the owners of Ciao Tours based in Canada, I am dedicated to making sure that we create a unique, customized tour of Italy that is completely tailored to you! I spend half of my time in Italy scouting out the next great restaurant, or the newest family ran Agritourism. The other half of my time is spent in Canada with my husband and 2 children. My training in the tourism industry started at the historical Banff Springs Hotel, Banff, Alberta where I learned that hospitality must be a part of your soul, not just an ideology. Hospitality in Italy is truly genuine because you become one of the family.
Laura Pozzi - Italian Director (Siena, Italy)
Ciao Tours was born thanks to a friendship which has created and developed a net of relationship among us and clients and suppliers which represents our success.
Since the beginning, I have worked together with all our partners to create the possibility to live a real experience, which left good memories. I deeply believe my Country is unique with all its different traditions, because the richness and humanity of its people; its century culture is able to surprise me first and all the people who are curious to live it. Let yourself be guided and accompanied, come and touch and taste the Italian Style of life, You are welcome
Cristina Terzarede - Marketing Manager (Siena, Italy)
I am part of Ciao Tours since 2012. I moved to Calgary in 2011 to follow my husband, who is working for an Italian Oil & Gas Company and we moved back to Italy on July 2015. We have two kids, Francesco who is 8 and Margherita, 5. I'm from the center of Italy (split between Umbria and Marche), as a student I attended the University in Venice (where I got my degree in languages German-English) and I have a Marketing and Communication background (I worked 8 years for an important Italian Publisher). In Calgary I was part of the sales department and now I'm following all the communication and marketing for Ciao Tours, especially as a social media manager. I really love my country, social media and photography and working with Ciao Tours allows me to use all my passions at once!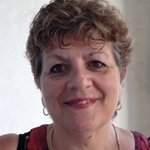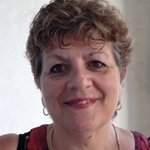 Anna Maria Scavo - Executive Admin (Calgary, Canada)
As a Italian Canadian, I bring the best out in both cultures to Ciao Tours! As a 1st generation Canadian, my genitori (parents) who immigrated from Calabria to Canada, I was immersed into the new countries ways but never forgetting the old country. After 25 years at the Bank of Montreal, I retired and now have time to enjoy my true passion of travel. My role with Ciao Tours provides me with the opportunity to share my country with our clients. I feel like I am traveling with them while I organize their personalized detailed itineraries.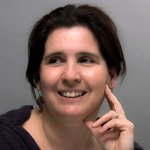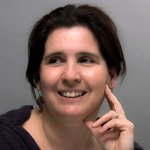 Claudia Tortorelli -Senior Italian Tour Manager (Siena, italy)
I live in Siena, in the heart of Tuscany and I take care of Ciao's clients first working on their itineraries, then following them while they are traveling from one destination to the other and thanks to them I am continuously learning something new about my country.
I studied foreign languages at the University of Florence and taught English and Spanish to adults and teenagers, I dealt with organic food and cuisine while raising four children, then I met Ciao Tours and immediately fell in love with its philosophy.
I'm proud to share my knowledge and passion with my clients and to help them to relax and enjoy their vacation and of course I'm completely satisfied when they leave Italy with an unforgettable memory and great photos.
Didi Nota - Italian Tour Manager (Siena, Italy)
Just like Claudia, I live in Siena, Tuscany with my family and I enjoy taking special care of our clients. We want to welcome you to Italy and be of assistance without being intrusive. After getting an associates degree in languages in Boston, Mass, where I was born and grew up, I followed my dream to spend a year in Italy. That was over 35 years ago and I'm still here! I often return to North America to visit family and friends but my home is in Tuscany.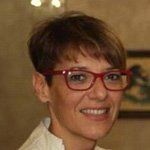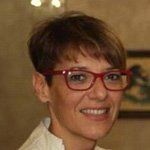 Alessandra Caturelli - Italian Tour Manager (Siena, Italy)
Born and raised on the Tuscan coast, I decided to move to Siena about 20 years ago where I have being living ever since. I have worked with Ciao Tours in Siena, Italy for over 6 years providing Private Wine Tastings to our clients. About 9 years ago, I have changed my direction from Wine Tastings to working with exclusively with Ciao Tours' clients in all aspects of their tour in Italy, especially completing their written itineraries and providing driving directions thoughout the whole country! Along with my 12 year old daughter, we look forward to welcoming you to Italy! It is such a beautiful land, full of unspoilt corners still unknown to tourism that are worth the journey from far-away lands!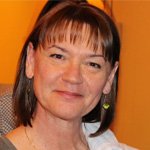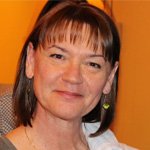 Yvonne Thompson - Senior Accountant (Calgary, Canada)
As the Senior Accountant of Ciao Tours, my department is responsible for providing our clients with accurate and reliable accounting documents. Because of our accounting policies, Ciao Tours has an outstanding reputation with all of our suppliers and is considered a preferred Tour Operator in Italy.From Italian cooking to the intrigue of a country steeped in ancient history; along with the world renowned hospitality of it's open hearted people, I enjoy my work with Ciao Tours. I am a travel "junkie" and look forward to assisting you on your own travel adventures into the heart of Italy.
Accounting Department Beliefs
Making sure you get the best exchange rate and value for your dollar is our primary goal at Ciao Tours. Ciao Tours is one of the only Tour Companies in North America that sells in Euro Dollar. We believe that our clients are educated and understand the fluctuation of exchange rates, and have saved our clients a lot of money by allowing them to "lock in" the exchange rate when they feel the time is right.
Chiama Oggi! (Call Today)
For more information on our Tours of Italy, or to book one of our Escorted Tours, Custom Tours, and/or Private Tours, call us today at 1 (877) 444-CIAO (2426) to speak to one of our tour designers or email us at info@ciaotours.com for a no obligation proposal that will be delivered to you in 24 hours!