In 1998, Ciao Tours was launched in Canada with a dream to provide unique, personalized & independent tours of Italy with a local expertise. Ciao Tours was born thanks to an international friendship and has focused on providing the utmost care and attention to our clients while respecting the traditions, culture, people and environment of the countries we live and work in. We discovered an authentic and passionate way to experience a country and chose a niche in the market which the large tour companies were not meeting. (The age of following an umbrella with fifty people you did not know was slowly coming to an end).

We wanted clients to experience the small family run farms called Agriturismo, the local guides in Rome, Siena, Florence & Venice, to enjoy a cooking lesson with an Italian family & more. With that common goal, we all wanted to immerse our clients into the hospitality, culture and beauty of our country, Italy!

Ciao Tours has grown to include a combination of international and local staff in Canada & Italy as well as Greece who combine, in a positive way, their skills and knowledge of their countries. With an office located in Calgary, AB Canada and dedicated Travel Agents throughout North America. As a group of Canadians, Italians & Greeks, Ciao Tours has vast talents in all areas of Tourism and Business. Each person brings their professional abilities to one common goal of ensuring our clients' customized tour is their most memorable holiday!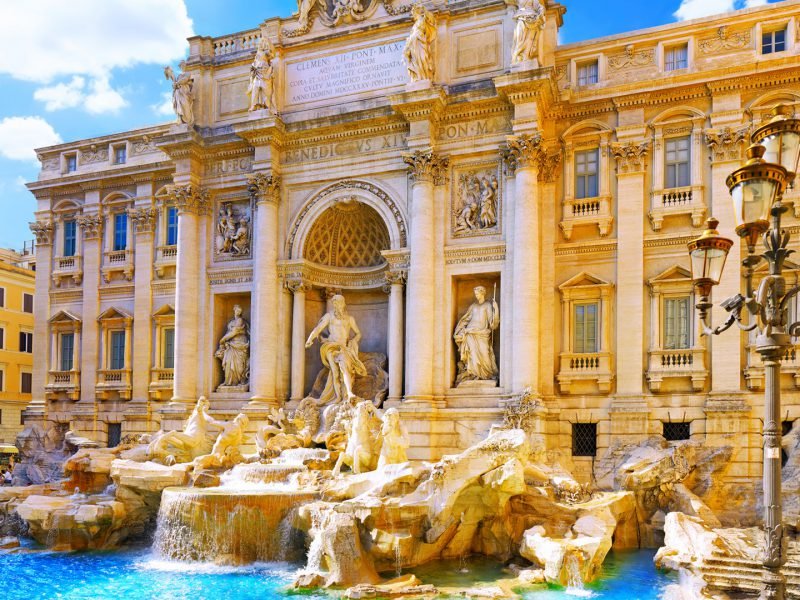 Quality in everything we do

Honestly & trust

Balance between work and family

"Can do" attitude

Accountability for our actions

Meet or exceed our customer's expectations
Meet the Faces of Ciao Tours
ALI
MANAGER (CALGARY, CANADA)
Experienced travel professional with expertise in planning and customer service. Proven success in coordinating travel to international and themed destinations. Strong collaborator focused on achieving team goals and world-class service initiatives. The years of endeavor in tourism field made me a person who knows how to combine knowledge and care. I was made in Trips!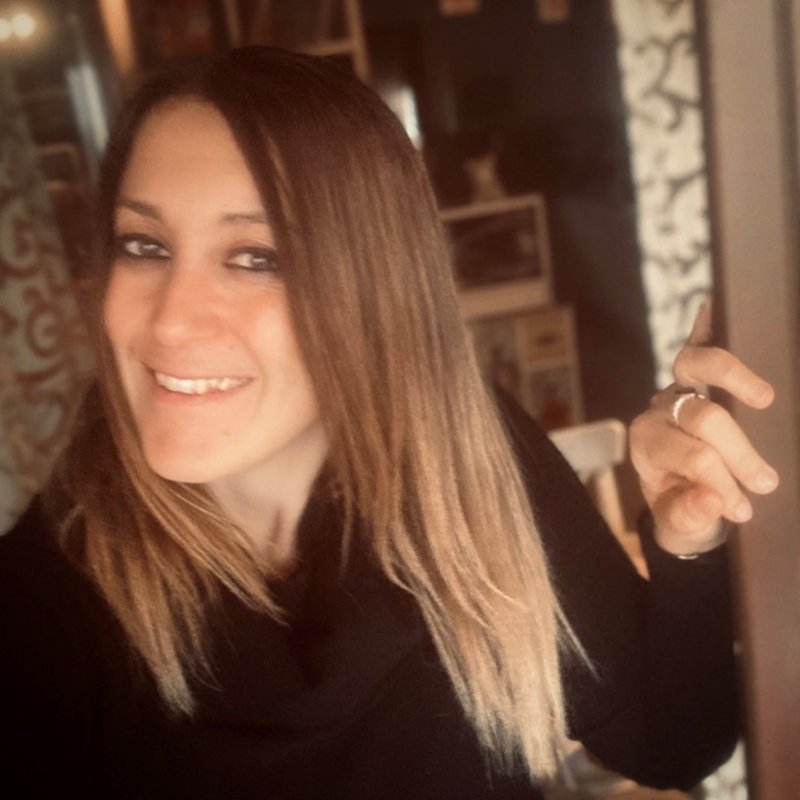 CRISTINA
MARKETING MANAGER (SIENA, ITALY)
I am part of Ciao Tours since 2012. I moved to Calgary in 2011 to follow my ex-husband, who is working for an Italian Oil & Gas Company, and we moved back to Italy in July 2015. I have two kids, Francesco who is 14 and Margherita, 11. I'm from the center of Italy (split between Umbria and Marche), as a student I attended the University in Venice (where I got my degree in languages German-English) and I have a Marketing and Communication background (I worked 8 years for an important Italian Publisher). I'm currently working as a primary school teacher. In Calgary I was part of the sales department and now I'm following all the communication and marketing for Ciao Tours, especially as a social media manager. I really love my country, social media and photography and working with Ciao Tours allows me to use all my passions at once!
LAURA
ITALIAN DIRECTOR (SIENA, ITALY)
Since the beginning, I have worked together with all our partners to offer a true experience to share with those who have chosen us, so that every tour, every occasion can be a mutual enrichment, an open look to discovery and that leaves us with good memories. I deeply believe Italy is unique with all its different traditions, because the richness and humanity of its people; its century culture can surprise me first and all the people who are curious to live it. Looking for new goals I met Greece and I found out a Vacation in Greece makes us live longer! Let be pleasantly surprised by the "Greece therapy": Here then, from the habits and schedules of the city, one soon arrives to conceive the day according to the so-called "Greek Time", without haste and without stress. Let yourself be guided and accompanied, come, touch and taste the Italian and Greek Style of life, you are welcome.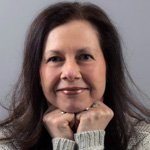 DIDI
ITALIAN TOUR MANAGER (SIENA, ITALY)
I am a third generation Italian-American that now lives in Siena. After getting an associate's degree in languages in Boston, where I was born and grew up, I followed my dream to spend a year in Italy. That was over 40 years ago and I'm still here! I often return to North America to visit family and friends, but my home is now in Tuscany. I love taking special care of our clients, assisting them without being intrusive.
ANNA MARIA
EXECUTIVE ADMIN (CALGARY, CANADA)
As a Italian Canadian, I bring the best out in both cultures to Ciao Tours! As a 1st generation Canadian, my genitori (parents) who immigrated from Calabria to Canada, I was immersed into the new countries ways but never forgetting the old country. After 25 years at the Bank of Montreal, I retired and now have time to enjoy my true passion of travel. My role with Ciao Tours provides me with the opportunity to share my country with our clients. I feel like I am traveling with them while I organize their personalized detailed itineraries.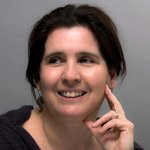 CLAUDIA
SENIOR ITALIAN TOUR MANAGER (SIENA, ITALY)
I live in Siena, in the heart of Tuscany and I take care of Ciao's clients first working on their itineraries, then following them while they are traveling from one destination to the other and thanks to them I am continuously learning something new about my country. I studied foreign languages at the University of Florence and taught English and Spanish to adults and teenagers, I dealt with organic food and cuisine while raising four children, then I met Ciao Tours and immediately fell in love with its philosophy. I'm proud to share my knowledge and passion with my clients and to help them to relax and enjoy their vacation and of course I'm completely satisfied when they leave Italy with an unforgettable memory and great photos.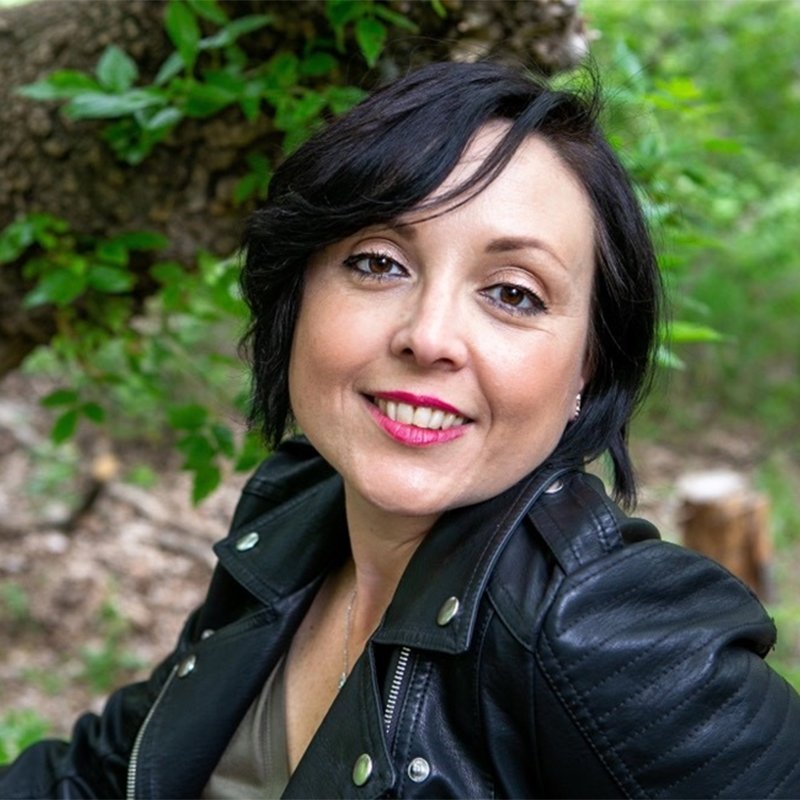 RITA
CUSTOM ITALIAN TOUR DESIGNER (CALGARY, CANADA)
Ciao everyone, I am Rita, I am Italian and I live in Calgary since 2015, after a few years of searching and studying, I found my dream job: working for a Travel industry! I joined Ciao Tours last August 2021 as a Custom Italian Tours Designer and I love creating memories for my clients. I am very proud to sharing my knowledge about my outstanding Italian Country and will be a pleasure for me work for you! Italy is waiting for you! Arrivederci a presto.
MATTHEW
PRESIDENT (CALGARY, CANADA)
Thank you for choosing Ciao Tours for your next vacation. As the President of Ciao Tours, based in Canada, I am dedicated to making sure that we create a unique, customized tour that is completely tailored to you! I am Greek-Canadian & live in Calgary with my wife Tracy and 3 boys. I enjoy travelling to Italy, Greece & beyond, making new connections & scouting interesting places to share with our clients. I look forward to delivering you your dream vacation & sharing everything the Mediterranean has to offer.
ELENA
GREEK TOUR MANAGER (ATHENS, GREECE)
I was born and raised partly in Athens and partly in the countryside of the Peloponnese, in the area of Kalamata. My childhood and puberty were a combination of solitary but intense artistic expression while in the city (painting, writing), and the opposite: carefree running in olive farms and vineyards or playing at the seaside with cousins and friends while in the village. The two sides of this kind of life molded the dilemmatic personality which led to a choice of life that would not overthrow either of these sides and that would bring a balance between them. I studied Archaeology and Art History in the University of Athens and then attended the Tour Guides School. I spent a good amount of my youth learning different languages. I have been working as a tour guide with groups and families from around the world for the last 25 years. Long periods of study and quite but creative days alternated with smiling, sunny days filled with people, travels, fun. Greece is the field where the windmills of my mind blow their breezes and inspire me to enhance peoples' travelling experience within the Greek world: a world of wise oldness and mellow nostalgia intertwining with the brisk, youthful and spirited disposition of its people towards life and its issues. Whether it is the picturesque mainland villages or the whitewashed island towns, the iconic historical sites or the vibrant cities, the melodious songs or the stirring music and uplifting dances, the delicious cuisine or symposiums with "amethyst" wines, the majestic mountains or the rolling hills with silver green oceans of olive trees, the emerald coastlines of the Ionian or the deep blue waters of the Aegean Sea ...let me guide you "to the ends of love". Love for Greece and its many faces.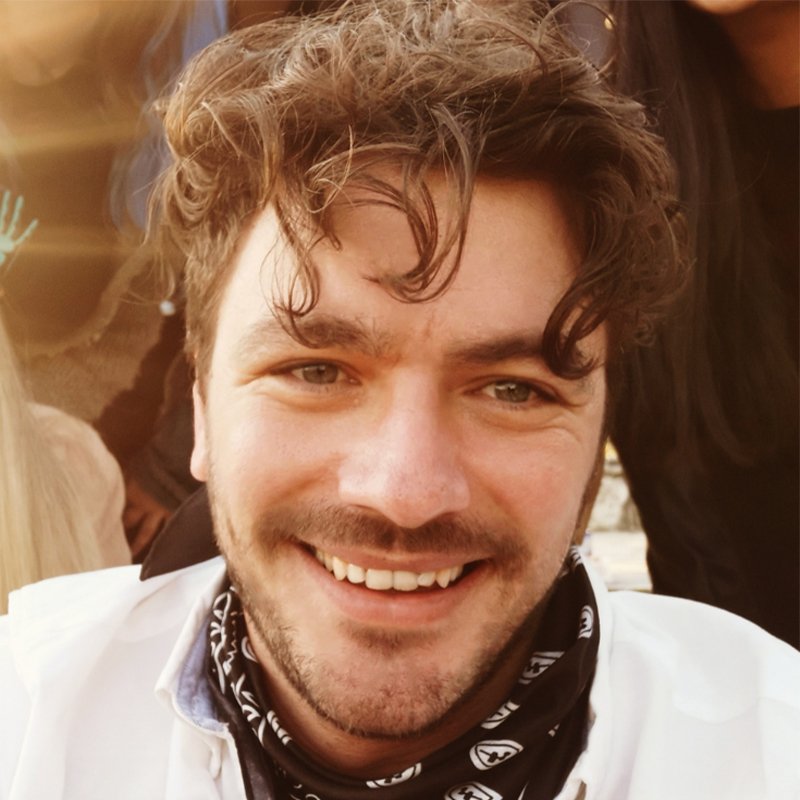 YIANNI
GREEK TOUR MANAGER (ATHENS, GREECE)
Born and raised in Kalamata, Greece now residing in Athens. When I was young, I didn't know what to do with my life, so I asked myself "Yianni what do you love the most?" and the answer was "I love Greece and I enjoy giving people everlasting experiences and laughter". Then it became so clear to me that I want to be a Tour leader. As a new member of Ciao tours, I felt welcomed, so I want to give back to the trust that was given to me by doing what I love providing experience and ease of mind to the travelers that want to experience our beautiful country. So, for the last 6 years, I am happy and full of energy because I do my dream job that younger Yiannis craved so much. Always remember "We travel not to escape life but for life not to escape us".
YVONNE
SENIOR ACCOUNTANT (CALGARY, CANADA)
As the Senior Accountant of Ciao Tours, my department is responsible for providing our clients with accurate and reliable accounting documents. Because of our accounting policies, Ciao Tours has an outstanding reputation with all of our suppliers and is considered a preferred Tour Operator in Italy.From Italian cooking to the intrigue of a country steeped in ancient history; along with the world renowned hospitality of it's open hearted people, I enjoy my work with Ciao Tours. I am a travel "junkie" and look forward to assisting you on your own travel adventures into the heart of Italy.
JOANNA
CUSTOM GREEK TOUR DESIGNER (CALGARY, CANADA)
Γεια σας, I was born in Calgary but raised in Athens Greece. I have been back to Calgary now for 12 years, but Greece has always been and will always be my first home. I cannot wait to share you my knowledge about Greece and see what περιπέτειες (adventures) we are going to create with you.